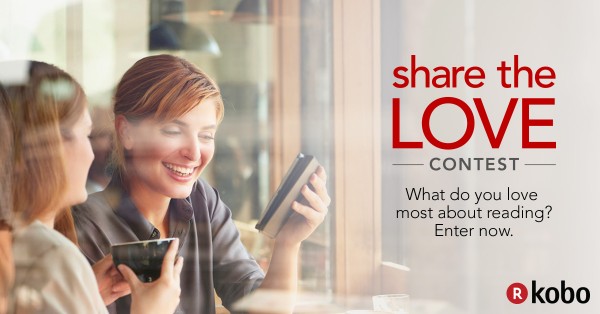 We all love to read. It's an escape to another world with adventure and heartbreak, passion and new beginnings. With millions of stories, there are endless possibilities. And if you're a writer like I am you know that reading is one of the best ways to expand your horizons, build on your massive vocabulary *cough* and improve your writing.
I do most of my reading online and what better way than to use an e-reader to do it? I still love that old paperback smell of a real book but I save that indulgence for nighttime when I'm in bed so my sleep isn't adversely affected. Maybe if I had an e-reader I could avoid that. What do you think?
And I want to share my love of reading in a more tangible way with my son now that he's in kindergarten. We read stories together but there is a difference between that and modeling reading for pleasure on my own. If he is to develop a lifetime love of reading then I best be setting a good example. It's one thing to talk about it but it's entirely another to do it.
That's one of the reasons why I loved this contest with Kobo. We both love technology and using an e-book could be just the ticket. And there's an amazing trip to South America to be won.
So what's it all about? Check out this short, informative video.
And you can enter the contest of course!
What do you love about reading?
Entering the contest is easy! Tell us about your love of reading with Kobo's Share the Love Contest. Enter weekly for a chance to win great prizes including cash, eReaders, Kobo Super Points and a Grand Prize of a once in a lifetime travel experience. Earn extra ballots by sharing your posts to Twitter and Facebook. Check out this video to learn more.

For more information go to sharethelove.kobo.com. And when you enter the contest make sure to use the hashtag #sharethelove. Good luck!