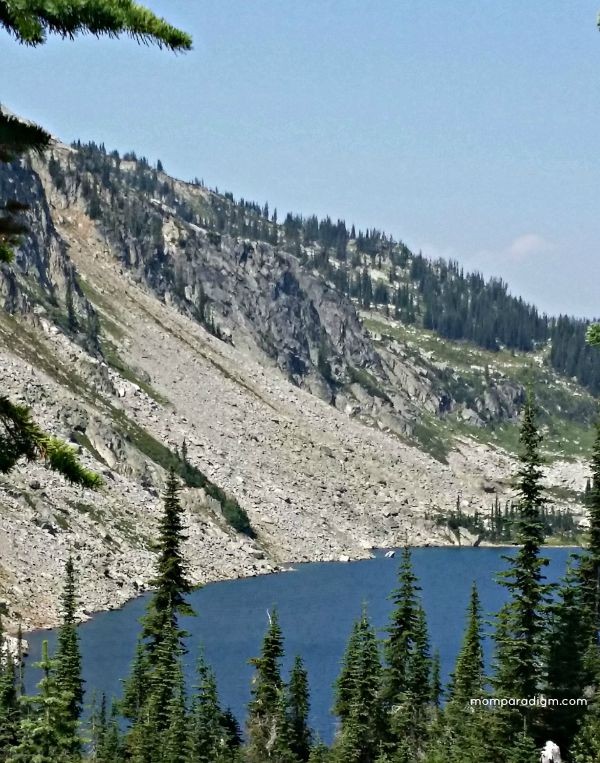 It's been just over two weeks since I returned from the most significant journey of my life. And no, I didn't give birth to a child, rather it was a rebirth, a reclamation of my life before giving birth to my son.
It's been five years since I had my bundle of joy and yet I am still reeling from the effect that giving birth at 43 has had on my mental, emotional and physical state.
The gift of my beautiful boy was worth every moment of angst, every minute of lost sleep but I was so tired for so long that it was impossible most times to do anything else but go through the motions.
I suffered from debilitating insomnia, mild to moderate postpartum depression and as a result of my inactivity and tendency towards less than healthy food choices, metabolic syndrome; a group of risk factors that include high blood sugar, unhealthy cholesterol and excessive abdominal fat. I gained over fifty pounds as a result.
Pear shape turns apple: the perfect heart attack storm.
I was diagnosed as obese fairly recently but was fortunate that high blood pressure wasn't one of the symptoms of metabolic syndrome that plagued me. It can turn quickly I'm told so I got my butt in gear to prevent high blood pressure from settling in. But my joints ached, my stress level was at an all time high and I was sad about the whole mess.
I have taken steps on my own to get my health back on track including joining the gym, juicing, mindful eating, daily yoga, cutting out sugar, antidepressants and the Polo Weight Loss Challenge, which by the way was amazing. But none of the challenges I've done on my own incorporated ALL aspects of wellness.
So when I was invited to spend a week up in the Kootenays at Mountain Trek as I told you in this post, an all-inclusive luxurious weight loss and fitness retreat, it proved to be the single most important step I've taken yet towards redefining and regaining my health from every angle.
Mountain Trek
The Mountain Trek program approaches wellness holistically by incorporating the 5 pillars of wellness: realigning and resetting metabolism, five to seven hours of fitness in the form of daily yoga hiking and strength training after dinner, detoxification through eating organic food, sweating like a mother, hydrotherapy and nearly daily therapeutic massage.
An early bedtime each night to get the 7-9 hours of rejuvenating sleep, and stress-reducing activities to recalibrate mental and emotional well-being by being in nature, informative talks and of course the all-inclusive experience which means we didn't have to think about our schedules, meals or laundry!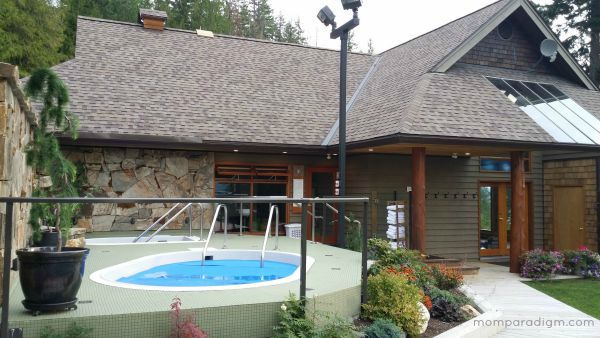 This is the entrance to the yoga studio and spa. The hot tub and cold plunge were key to detoxification and of course the view of the lake and mountains just to the right.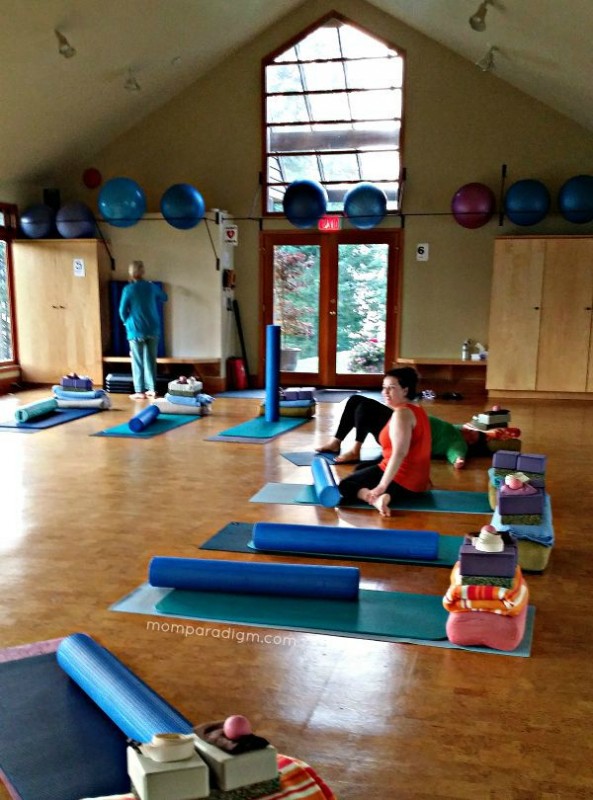 Daily yoga kept us limber, injury free and happy.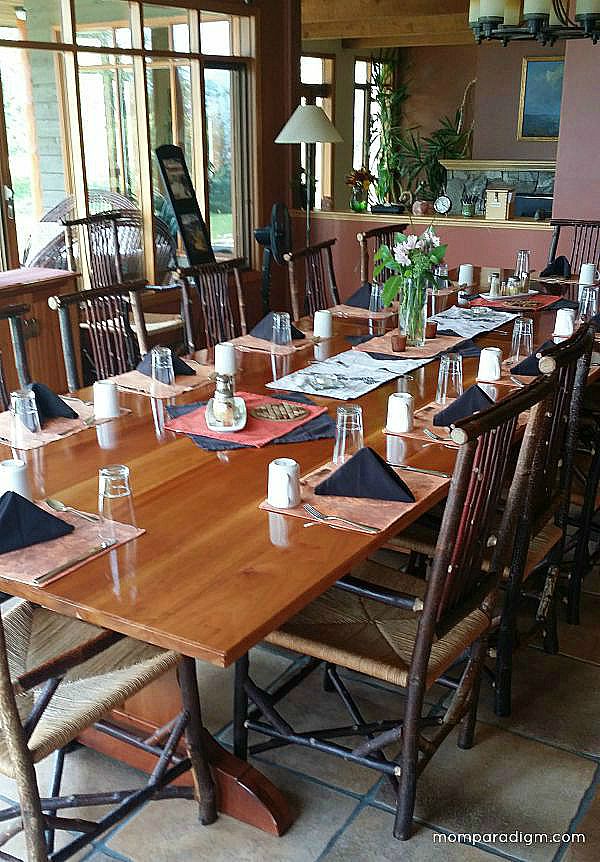 Our dining room became our haven. Amazing food and great conversation was had here.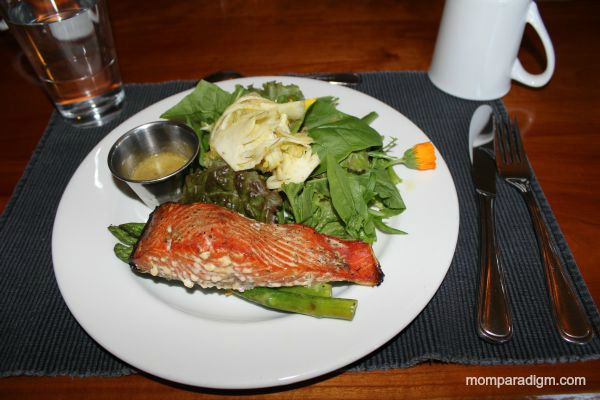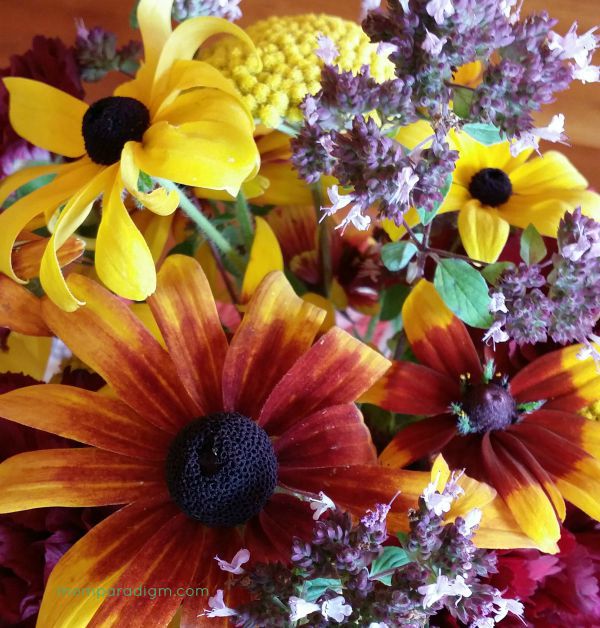 The resort is beautiful in its own right but in case we didn't notice there were lovely bouquets of flowers everywhere.
A week at Mountain Trek changed me
Wall after wall of excuses and profound physical exhaustion hit me on the trails. There were many times that I thought about escaping, taking the next flight out or spending the day in my room, reading a book. But I knew that I would discover what I was made of here and I didn't want to give up. When you stop and feel your body recovering and realize that the wall is a psychological one, you dig deep and find a way to keep going.
Our last hike was nearly five hours long and I really thought it would break me. But as I realized we were near the trail head where we started I powered through the fatigue, walking tall and strong. I have NEVER been more proud of myself. And that, my friend, is something everyone needs to experience. We are capable of so much more than we realize.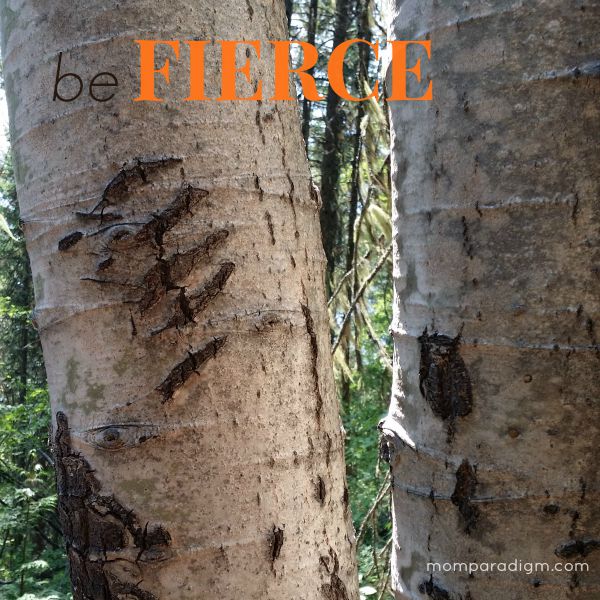 This sign along the way reinforced this fierce belief in myself. So if you don't mind mama bear, I'll borrow it.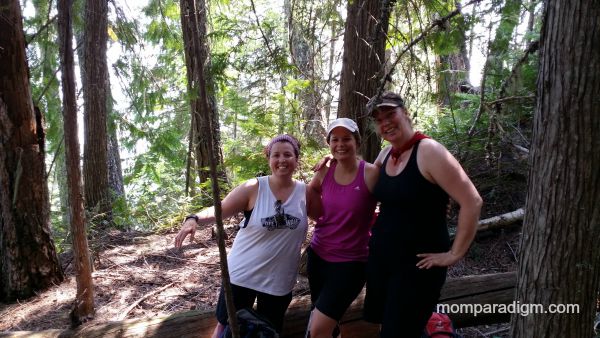 Here's a photo of Annie and Hannah, two of the amazing women I spent a lot of my time on the trails with. And there were eight other participants, from all walks of life who impacted my experience is such a positive way.
I hope you are reading this and when you do, say hi!
Taking Mountain Trek home
I struggled, I cried, I elated, I let go and came out the other side, stronger, more resilient and less stressed. I'm left with a hunger to finally sink into and own the healthy lifestyle I have been craving for years. I am so grateful.
And to make sure I sink into my experience in the real world I will incorporate these simple principles to stay on track.
Fun daily activity of at least 40 minutes during the week, including some or all of the following: yoga, walking, strength training, cycling, swimming, endurance training and yes…HIKING! I love it!
Eating whole food every 2-3 hours (three meals and two snacks)
Eat within 30 minutes of waking
Protein with every meal and snack
Drinking at least 8 glasses of water a day (I'll keep a water glass on my desk and a water bottle with me when I go out)
Eliminating caffeine after 1pm
Eating dinner before 6pm
Results
I feel better than I have in years and my body is noticeably stronger. I gained one pound of muscle in the week I was there which is certainly the most impressive part. At 48 years young this isn't easy to do.
Oh and I lost 10.6 pounds. Woot!
Thank you
Thank you to all the people at Mountain Trek who took care of me and believed in me even when I didn't. Thank you to Air Canada for the smooth flight and getting me to Castlegar sooner than expected and thank you to the girls at the Hume Hotel's Aura Spa and Salon for taking care of my feet after a week of hiking in the forest. It's probably the best pedicure I've had since I was working and training others in the spa industry myself!
Stay tuned for my next post as I continue to reveal more about how I'm incorporating my Mountain Trek experience at home. This stuff is just too good to keep to myself!
For more information or to register for the most comprehensive fitness and weight loss vacation you'll ever experience, click HERE.

3800 North Street
Ainsworth Hot Springs, BC
V0G 1A0 Canada
Disclaimer: I wasn't compensated for this post but I was given the opportunity to stay at Mountain Trek for seven nights. I am so very grateful. Thank you to Kirkland Shave, your guidance was key to my success, our amazing hiking guides, the kitchen crew, housekeeping, massage therapists and the rest of you who made this happen. Love, love, love!